Derivative Module:
Quantifying Speed on the Velocity Graph
Lisa Denise Murphy

These exercises are designed to help the students begin quantifying how the velocity graph that the sensor produces represents the speed of physical motion.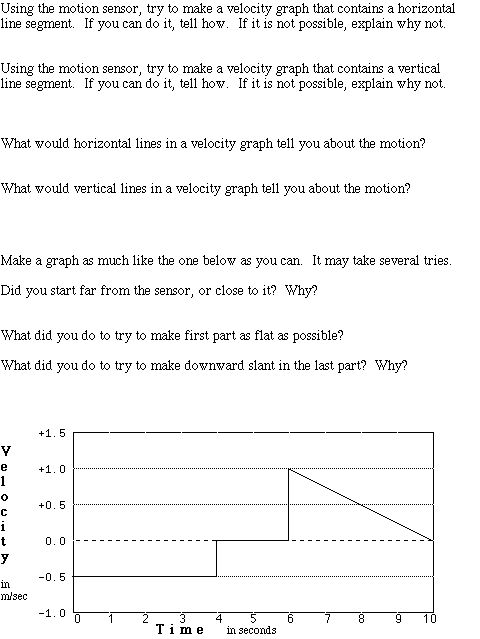 Back to the index page for this instructional module.
Back to Lisa's Derivative Project page.
Back to Lisa's Academic Activities page.
Back to Lisa's personal home page, Over the Rainbow.
This page last revised February 4, 1999.